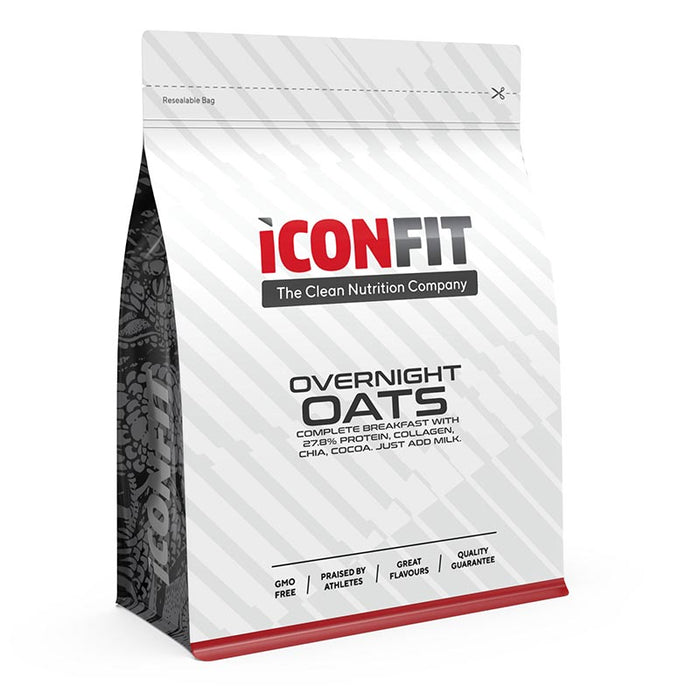 ICONFIT Overnight Oats Porridge (1KG)
ICONFIT Overnight Oats is a healthy porridge mix with balanced macronutrients. In addition to wholegrain oats, the porridge mix also includes chia seeds or coconut flakes and 10% hydrolysed collagen. The porridge has a high protein content of up to 27.8%. You just add milk in the evening and enjoy in the morning!
A fully balanced and healthy breakfast for the whole family.
Contains up to 27.8% protein, 10% hydrolysed collagen, wholegrain oats and lots more goodness.
Super easy to prepare! Add milk in the evening, refrigerate overnight and in the morning it will be ready to enjoy! 
Ideal for anyone who wants to eat healthily or lose weight. Thanks to the balanced nutrition it fits into most popular meal plans.
✈ Order for at least €29 and get free delivery to Finland, Estonia, Latvia and Lithuania. Order for €49 and get free delivery across Europe!
Sold out
Original price
€11,90
-
Original price
€11,90